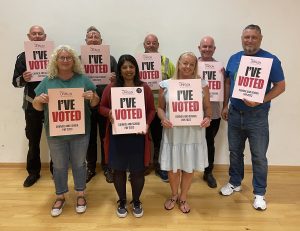 Have you and your colleagues posted back your vote on whether you want to strike to try and win a better pay offer?
Prices continue to rise and the latest RPI inflation figure is 11.3%. The continued rises in interest rates will hit many, both mortgage owners and renters, hard.
UNISON has emailed, phoned and texted to encourage members to use their vote.
Ask your work colleagues if they have posted theirs. Postal votes need to arrive for counting 10am on 4th July.