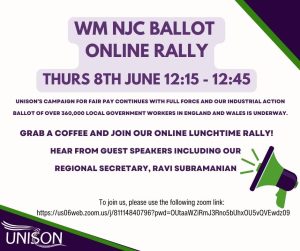 See the West Midlands online rally for the NJC pay ballot to try and win better pay for UNISON members working in schools and local government.
If you want to attend a meeting in person then UNISON is supporting a Joint Trade Union meeting at Sandwell Council House on Wednesday 7 June, 1pm in Committee Room 1.
Please see the attached flyer.